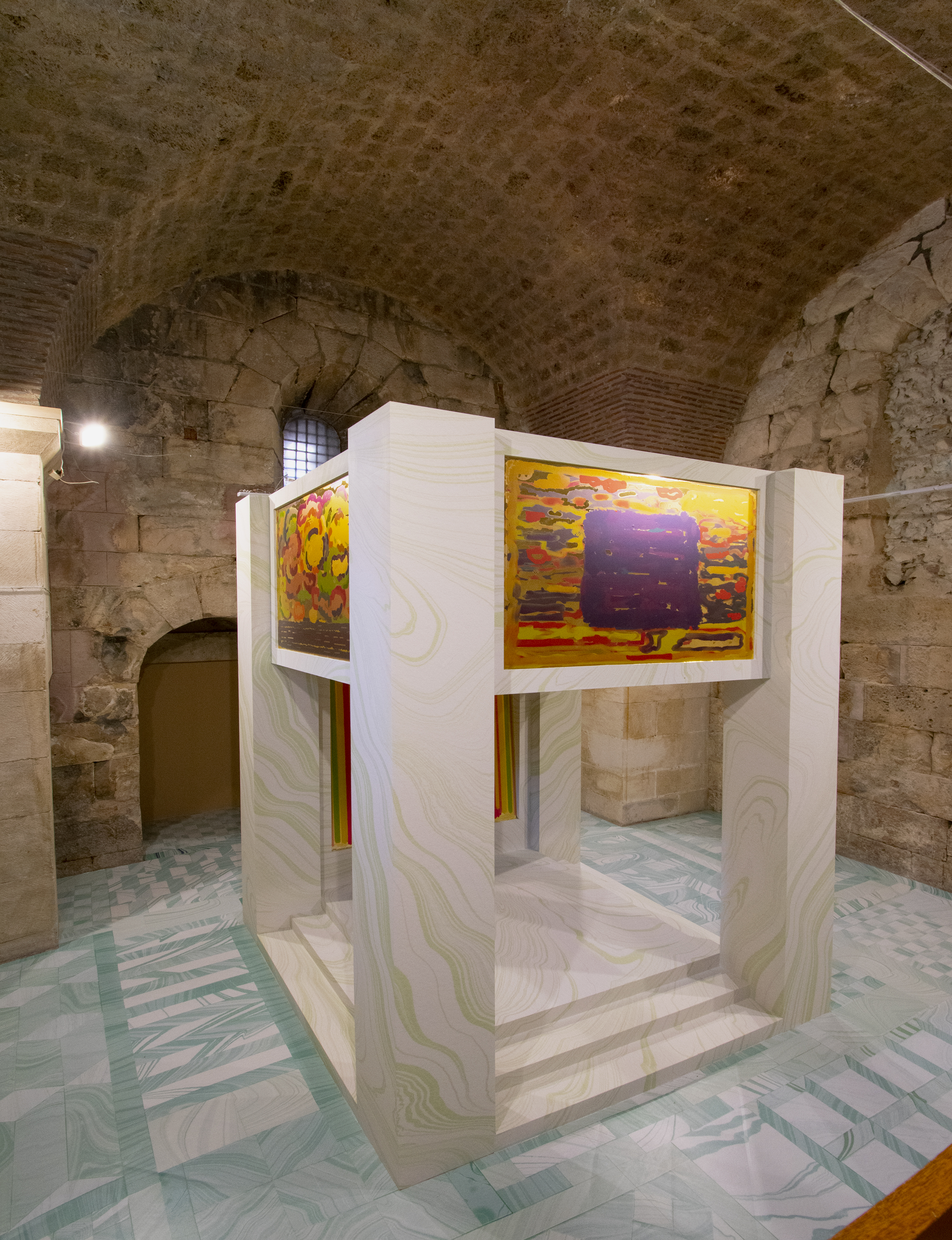 QUBE, 2019
Collaborative installation with Peter Halley
Galerija Kula, Diocletian Palace, Split, Croatia
Qube is a collaborative installation by Lauren Clay and Peter Halley at Galerija Kula at Diocletian's Palace in Split Croatia. Galerija Kula is located within one of the remaining watchtowers of the 4th Century Roman palace, built by Emperor Diocletian. The gallery is a single room with a tall groin-vaulted ceiling and stonewalls. For this installation, Clay designed a freestanding white and green marbled architectural structure located in the center of the space, and a marbled pattern covering the entire floor. Peter Halley's digitally printed "paintings" on gold foil fill niches on all sides of the structure.