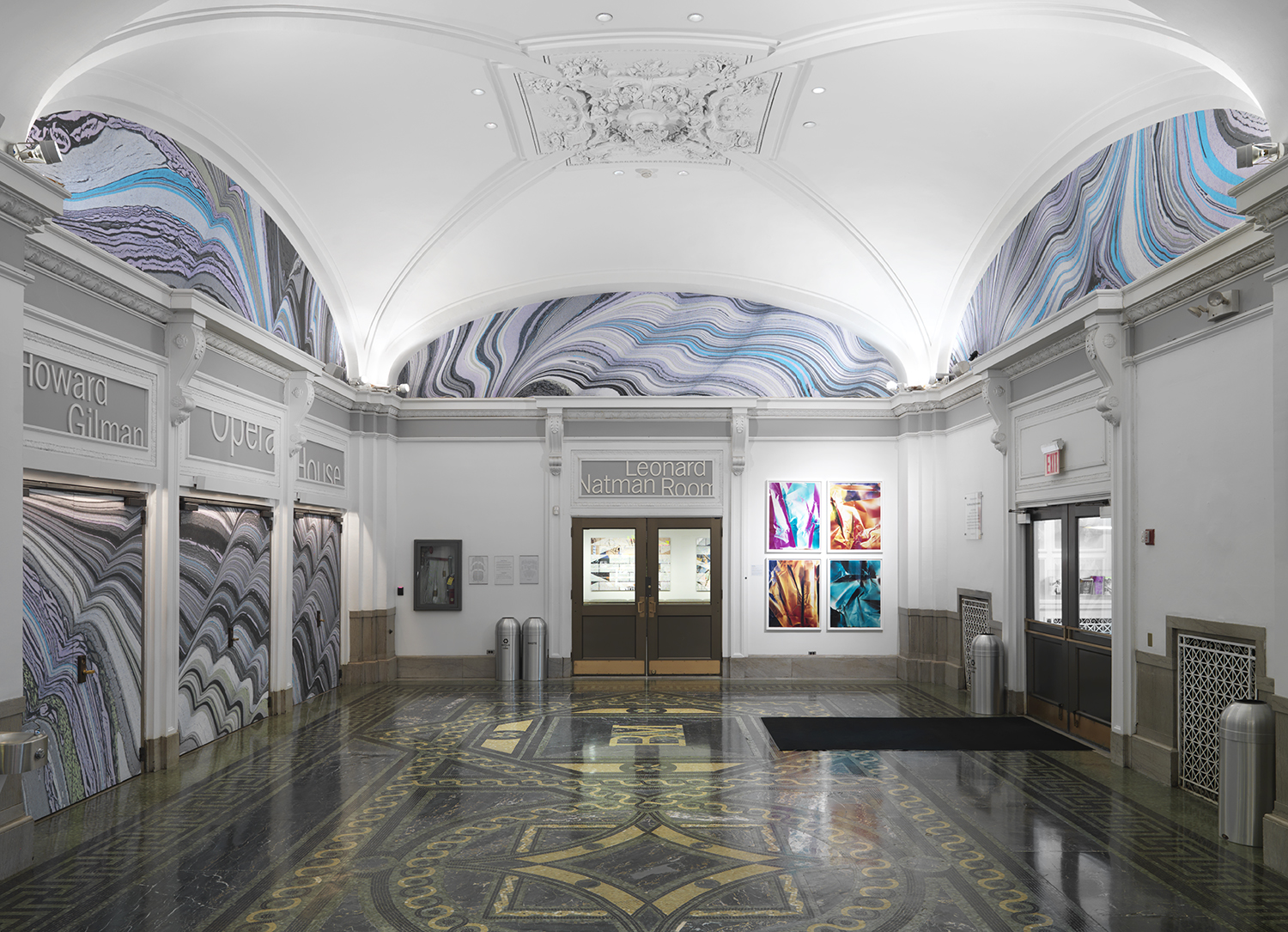 The Cithara and the Aulos, 2016
Brooklyn Academy of Music, Brooklyn, NY
Curated by Holly Shen

Press:
Mary Kate Pagano, Master Dynamic, Oct 2016

Inspired by the dueling instruments of Apollo and Marsyas, Lauren Clay's vinyl wallpaper installation transforms the vaulted arches and doors of BAM's Dorothy W. Levitt Lobby. Clay marbleizes paper using traditional techniques, floating paint on the surface of a liquid solution and manipulating it into various patterns. She then scans the finished product, digitally enlarging and manipulating sections before printing it as adhesive wallpaper. In this site-specific installation, spiraling waves seem to pulse back and forth in a twisting pas-de-deux with the existing architecture, creating a psychedelic feel for a historic space.